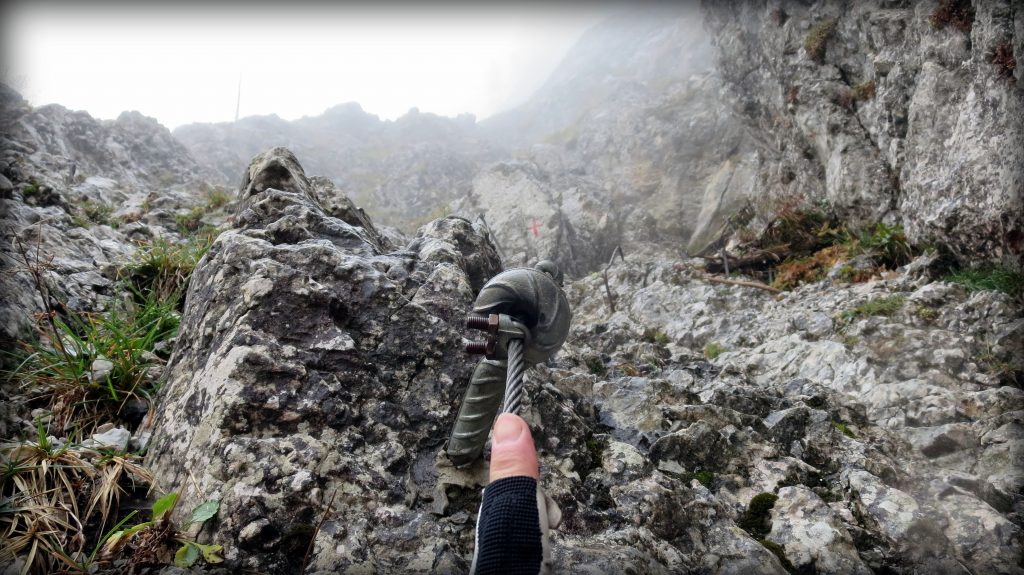 Výhoda běžce, a to i hobby běžce je, že má zpravidla dobrou fyzičku. Jakmile se běháním zabýváte, svou kondici si neustále udržujete, pěstujete i zlepšujete.  Získáváte sílu, vytrvalost i odolnost.  A to právě je ono, co potřebujete pro
ferratování, tedy lezení po ferratách.
Je to aktivita, kterou jsem si hned napoprvé před lety zamilovala. Je to moje  top záliba, která by se bez dobré fyzičky neobešla.
Italsky Via Ferrata, německy Klettersteig, česky zajištěná cesta. Ještě v nepříliš vzdálené minulosti se o této možnosti, vylézt na lehčí či náročnější skály a hory, ačkoli nejsme přímo horolezci, příliš nevědělo. Pokračovat ve čtení "Proč si nezkusit ferraty?"